Have a burning question for a Recruiter? Need help creating a killer resume? Wondering what to say to a Hiring Manager in an interview? We're here to help! Check out what questions our talent are asking and get answers from our top Recruiters from across the country.
Have a question? Fill out the form at the bottom of the page and ask away!
Q: I see that lots of people are putting headshots on their resumes these days. Should I do that?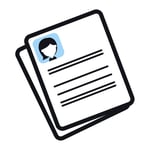 A: It depends. When I look at a designer's resume, it better be well designed, and on trend. If you can work a photo of yourself into it, that's great. But I have never followed up on a resume solely because it had a photo...Read More
Not sure where to start? Need help creating a better resume? Click to download Artisan's free "Resume Writing 101" Guidebook.
Q: Help! I need to make an online portfolio and I don't know where to start.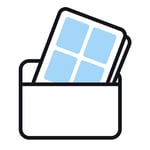 A: I recall the first time I built an online portfolio and spent hours trying to figure out how to change one background color. Much wine was consumed that evening. If you don't come from a web design background, it can feel confusing to be faced with so many options!
A great place to start is Adobe Portfolio or Squarespace...Read More
Q: How often should I check in with a Recruiter after they submit me for a job?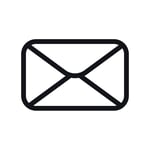 A: When I was an Art Director, I would apply for jobs and wait with bated breath, checking my email frantically, torturing myself for days at a time. If I knew then what I know now, I wouldn't have lost sleep over it.
There are SO many pieces and parts to the hiring process, especially when you work with a staffing agency...Read More
Q: What should I expect when I interview with a staffing agency?
A: Staffing agencies can be a mystery to creatives who haven't worked with one yet, but finding the right agency and the right Talent Representative can change the entire trajectory of your career, if you play your cards right.
Here are five surefire ways to leave a (good) lasting impression...Read More
Q: What are your best tips for a video editing portfolio or motion design reel?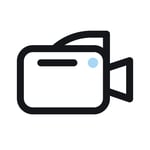 A: Be savvy, be specific, and make it pop! Read on for tons of tips for creating a good reel or video editing portfolio from New York City Recruiter Brooks Rowlett.
Q: I'm a recent college grad having a hard time landing a full-time job.

Should I consider contract work?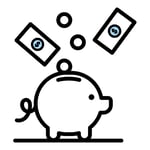 A: Yes!
Not landing a job right after graduation is frustrating. Then there's the age-old college graduate question: All of these jobs say "1-2 years of experience required." How am I supposed to get hired if I can't get experience? First thing's first: don't worry! You're not alone. Second: consider a contract position...Read More
Q: I might make a good Recruiter. How did you get into recruiting?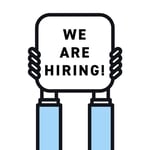 A: The question I get asked most, after "what's the rate?" is "How did you get into recruiting?"
My degree is in Art and Graphic Design, and I worked as a Designer and Art Director for 15 years. I really, really liked it, but after working in an agency environment for a decade and becoming a mom, I was getting a little burned out... Read More

Q: Do I need a degree to be a successful Graphic Designer?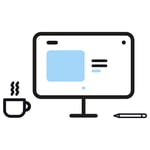 A: The long-winded answer is: it depends. It depends on the industry, it depends on the company, and it depends on the niche — UX positions won't necessarily require the types of degrees that traditional Graphic Designer jobs do.
A huge, conservative financial company might want to see that B.A. while a small start up agency might not...Read More
Q: I don't have any freelance projects lined up in December. HELP!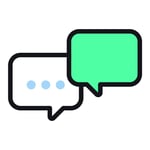 A: It's common knowledge that companies tend to slow down during the holidays...and that can be a scary time for a freelancer, it's a time that sends chills up the spine for more reasons than the drop in temps.
But, with a little bit of preparation, and a little extra investment, you can use this time as a way to get organized and get the contracts rolling in for the new year...Read More
Q: It's a new year! What should I be doing differently in my job search this year?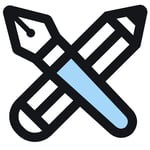 A: What are your New Year's resolutions? Lose weight? Write that novel? Take that trip? Get a new job?
If "new job" is what caught your attention, then here are some tips to help you with your job search! Read these 4 suggestions from Recruiter Amy Hayes...Read More
Q: Should I ask people to "appreciate project" on my Behance portfolio?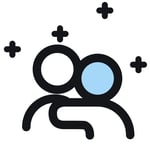 A: Asking friends and co-workers for opinions on your work can be a nerve-wracking idea. What if their response is less than glowing? On the flip-side, what if their feedback helps you improve your work?
See what Indy Recruiter Rachel Martinic thinks you should do...Read More
Q:
I haven't worked in the creative industry for two years. What can I list on my resume as relevant experience?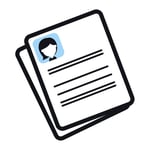 A: The name of the game is to explain why you had a two-year lapse, and how it contributed to your current goals. This is a great time to take on small editing projects to build your resume back up.
Denver Recruiter Lauren has you covered with all sort of advice... Read More.
Q: I've been getting lots of interviews lately, but I'm still unsure about how forthcoming to be with "the real me." How personal should I get in a job interview?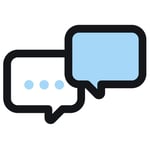 A: Personality and culture fit are an important part of a Hiring Manager's decision in selecting the right candidate. An interview isn't just an opportunity to learn more about your work history and skill set — it's an opportunity to learn more about you.
Senior Recruiter Suzanne Shannon offers her tips on how much is too much to spill about yourself...Read More.
Have a question for our Recruiters?
Ask away! Fill out the form and it just might appear in a future email or article.